Redmi Smart Band Pro rumored to cost less than the Xiaomi Mi Smart Band 6 in India
On February 9 Xiaomi will launch the Redmi Note 11 and Note 11S alongside the Redmi Smart Band and Redmi Smart TV X43. Naturally, the company is keeping the price details for the event next week, though that hasn't prevented the information from leaking.
One report coming from MySmartPrice suggests that the Redmi Smart Band Pro will launch at ₹3,000. That apparently includes a first sale discount and the actual retail price will be slightly higher. Xiaomi Central confirms the price.
Redmi Smart Band Pro
For comparison, the Redmi Smart Band is currently ₹1,500 (down from ₹2,100), the Xiaomi Mi Smart Band 5 is ₹2,500 (also discounted) and the Mi Smart Band 6 is ₹3,500. The Redmi Smart Band Pro has a larger display than any of these, 1.47" OLED (450 nits of brightness), is rated for 50m water resistance and has a 262 mAh battery that promises 10 days of normal usage or up to 14 hours of continuous GPS tracking.
A tipster told Xiaomi Central that the Redmi Note 11S will start at ₹17,000 for the 6/64 GB model, with a storage upgrade (6/128 GB) available for ₹18,000 and the top-specced model (8/128 GB) for ₹20,000. Note that we haven't seen a confirmation of those prices from a second source.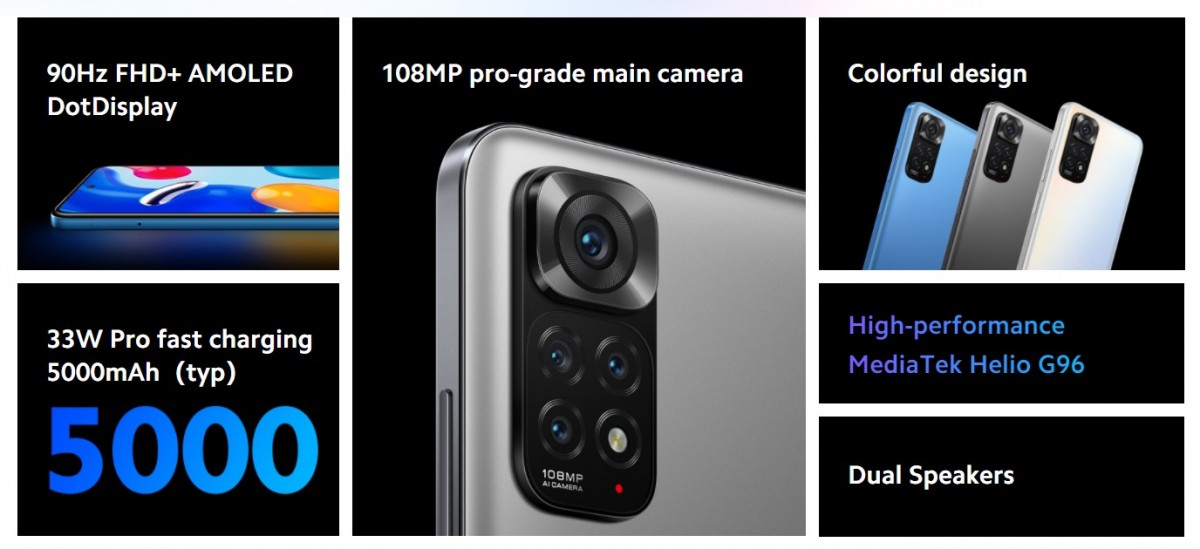 Redmi Note 11S
They do sound about right, though. Looking at the MSRP of the Redmi Note 10S, the base model cost the same, while the 6/128 GB and 8/128 GB phones were ₹1,000 more expensive. "Were" since the 10S is nearly a year old now, which has earned it some discounts.
Source 1 | Source 2