Alleged Xiaomi 12 mini render surfaces with sub-6 inch AMOLED display
Could it be? Could Xiaomi be working on a Xiaomi 12 mini? Some say it is. And we're talking about a proper mini here with a sub-6 inch display. Currently, only the iPhone 13 mini and Asus Zenfone 8 match that description, at least if you want high-end hardware. Unfortunately, neither one of them is particularly popular.
So, don't get too excited about this one, but here is what a Xiaomi 12 mini might look like. It deviates quite a bit from the design of the Xiaomi 12, 12X and 12 Pro. From what we've heard, it will have an AMOLED display (

Alleged Xiaomi 12 mini render

There has been talk about a 12 mini since December, but so far evidence of its existence has been scarce. Also, the same source posted a render of a Xiaomi 12 mini with a significantly different design. So, be prepared for this one to go the way of so many other "mini" rumors of the past.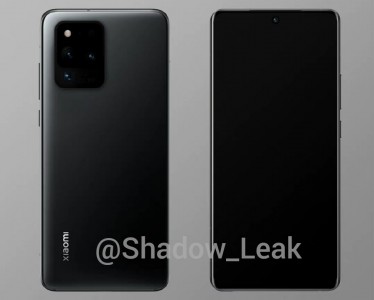 An earlier Xiaomi 12 mini render
On the other end of the scale is the Xiaomi 12 Ultra, which has surfaced on a number of occasions. It has an imposing camera bump on its back, though that may be just for show, the actual camera hardware is expected to be the same.
Source | Via